You have to admire his dedication
.
But it looks like
Rihanna
's burly bodyguard may be taking his job description a little too seriously as
he clasped the Bajan beauty's bountiful assets
(yup, that's the bodyguard's hand in the picture, not some fan's that he failed to protected her from).
Luckily, the 21-year-old didn't seem to mind the
hand-on approach
as she was ushered from a Sydney restaurant to her waiting car.
Check out the rest of the photos in the full article regarding
Rihanna
's ..accident!
The singing star obviously felt like she was in safe hands.
Coincidentally, the star is rumoured to be starring in a re-make of the 1992 film The Bodyguard as Whitney Houston's character with GI Joe star Channing Tatum replacing Kevin Costner in the title role.
Let's hope he watches where he puts his hands.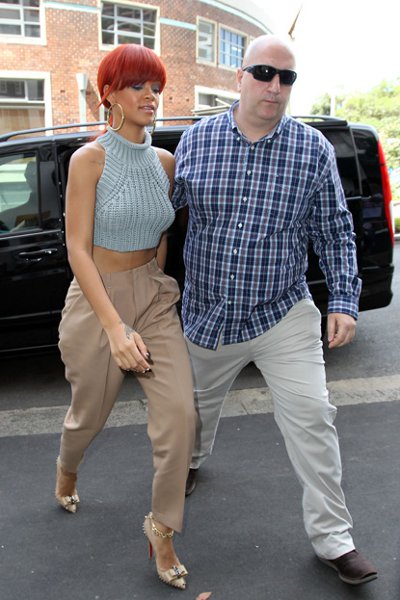 Rihanna is on the Australian leg of her Loud tour and was earlier spotted leaving The Tool Shed sex shop, although her spokesperson was coy as to the exact nature of her purchases.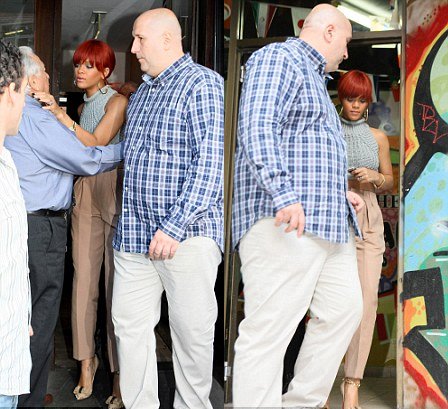 Rhianna and her body guard leaving The Tool Shed
Hot under the collar: Earlier in the day Rihanna's bodyguard ushered her out of The Tool Shed sex shop as the star indulged in a kinky shopping spree
The singer recently sparked controversy with her outrageous video for her single S&M.
Clad in barely-there white latex, the singer pushes the boundaries in the strictly adults only video which was shot by Melina Matsoukas, who also directed the promo for her track Rude Boy.
The new video comes as an American model claimed she had a lesbian affair with a female singer, widely thought to be Rihanna.
While Tajah did not name the Barbadian as the star, she refused to deny that she was her former lover.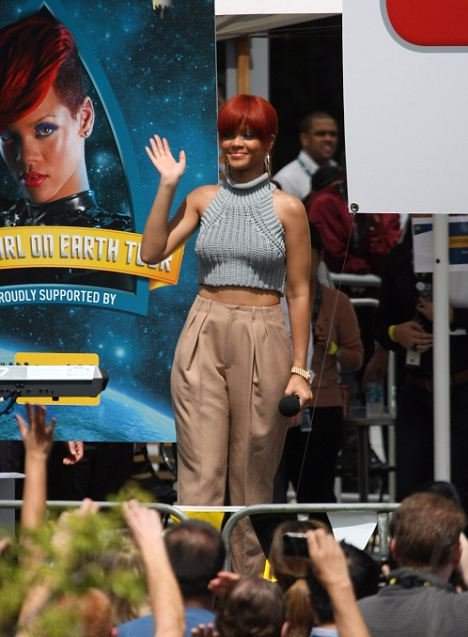 Smile for the fans: Singer Rihanna waves to the crowd outside the Optus Headquarters in Sydney last week

Source: Mail online